Beer news from Lymm and Warrington - by Alan Haselden
Saturday 26 July 2014
The Saturday morning of 26 July saw brilliant blue skies and intense sunshine over North Cheshire, where my sister, niece and brother-in-law trundled a leisurely nine miles from Walton Gardens to Lymm village following part of way-marked "Mersey Valley Way". The gentle route threaded the Bridgewater Canal towpath, open fields, shady woodland and the fringes of residential areas (even passing underneath the roaring M6 at one point).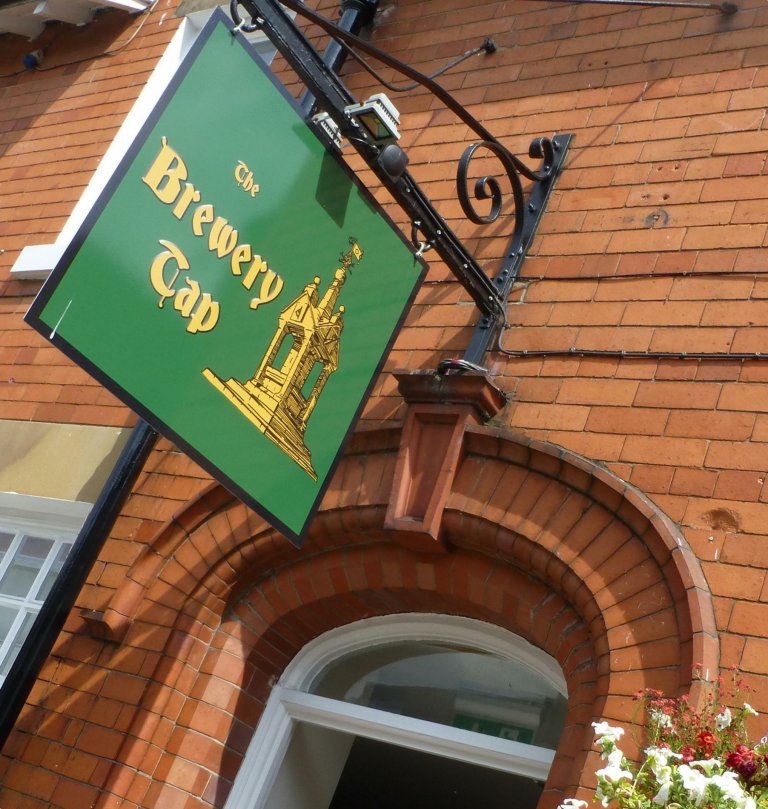 It was too early to call at the Walton Arms and Grappenhall's Ram's Head and Parr Arms, but we did make it to Lymm's newest pub Lymm Brewery Tap by lunchtime. The Tap serves mainly beverages yet customers are encouraged to purchase ware from neighbouring Nancy's Delicatessen. The clientele we saw comprised a mixed set of locals, visitors and longboat travellers with boats moored in the nearby Bridgewater canal.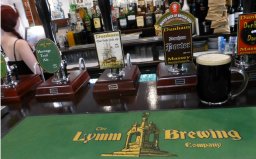 The open-plan, dog-friendly pub is smart and comprises two areas: a front area where customers can recline on sofas besides coffee tables and a higher capacity rear area with the usual tables and chairs set-up. Half pints of Lymm's 3.8 % Bitter, the 4.5% Heritage Trail Ale, and the 4% Bridgewater Blonde - all light, admirable, easy-going ales served in good condition - went down well with our deli lunch of home-made hot pies and baguettes. The unusual option I chose, a vegetarian pie made with beetroot, White Cheshire and apricot, was surprisingly more mild and savoury than I expected but it was delicious and moreish, nonetheless.
Moreover, my sister and I, who prefer the darker ales, were chuffed to bits to have finally experienced a pint each of Dunham Massey's award-winning 5.2% Porter, which is a wonderfully robust malty porter with a delicate smokiness. Other Dunham Massey ales were available and they were the 3.6% Dunham Dark, the 6% East India Pale Ale and a seasonal ale as well as a couple of non-local still ciders.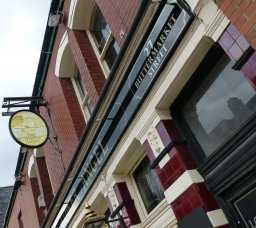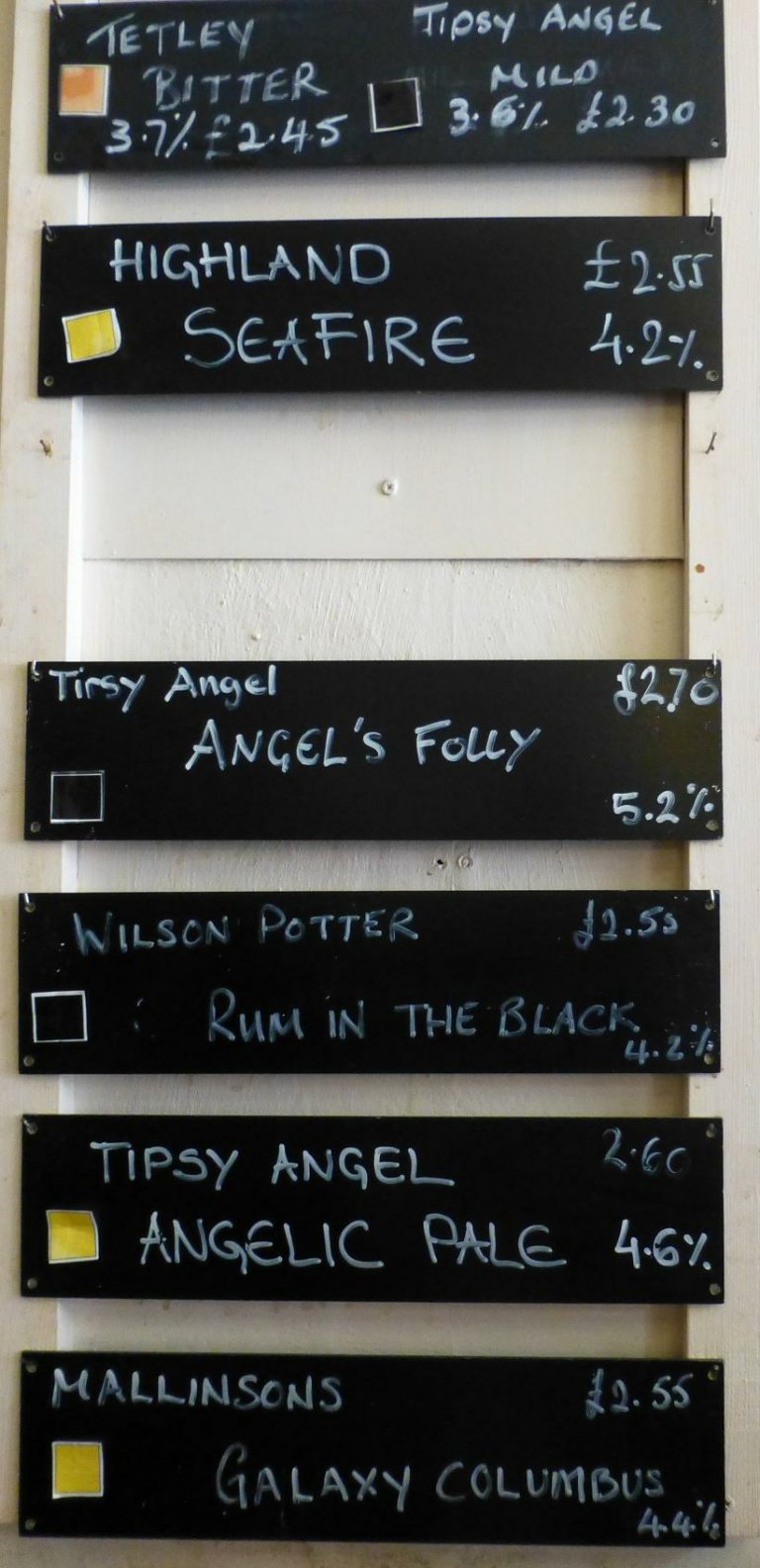 The local half-hourly No.5 bus returned us to Warrington bus station for onward connection home, but our ale tour didn't end there: we couldn't resist a call to Warrington's Lower Angel, who were serving seven cask ales on our visit, mostly northern ones, including three Tipsy Angel ales brewed on the premises. Aidan the brewer was around and he kindly showed me the Tipsy Angel brewing facility in the back room, where a batch of the 3.6% Mild Angel was underway. He also revealed an historical document detailing a 1930s Walkers Brewery recipe that has influenced the recipe for the Tipsy's Mild Angel, an ale that is firmly in my top ten list.
Back at the bar, I enjoyed a pint of the Mild Angel while the others enjoyed the classic Tetley Bitter (3.7%); Mallinson's 'Galaxy Columbus' (4.4%) - a steeply hopped ale with pineapple notes - and Wilson Potter's rather sweet speciality ale 'Rum in the Black' (4.2%), before boarding the Arriva X30 bus back home. Overall, it was a terrific day out for all. While country walking might not be for every ale enthusiast, I do implore that they make full use of the No. 5 bus and visit these two leading brewery taps and make a day of it!