Beer news from Berkshire - by Alan Haselden
Saturday 22 March 2014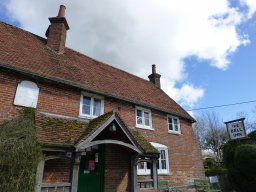 On the sunny, breezy Saturday of 22 March four work colleagues and I completed an 18-mile hike from Cholsey (Oxfordshire since 1974) rail station to the rail station at Woolhampton (Berkshire) via the elevated North Downs Ridgeway and the gently undulating woodlands and meadows of West Berkshire. Starting just after 9am, we reached one of my all-time favourite pubs by late morning: Aldworth's The Bell. This is a key community focal point that always welcomes strangers and less-frequent visitors alike. While there's scant reference to the modern age inside it always serves five fantastic cask ales as well as no-thrills filled bread rolls, soups and ploughman's in a warm, friendly setting.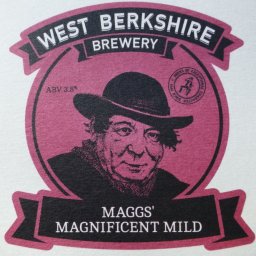 We enjoyed broccoli soup with rolls or weighty cheddar slabs in rolls to compliment a fine round of West Berkshire Brewery's 3.8% 'Maggs Magnificent Mild', which is in my top 10 for its roundedness, light hopping and the lingering charred, roasted flavour. This ale is a fixture at The Bell all year round and it is rare for a rural southern pub to commit to a black mild. The other ales comprised two from Wiltshire's Arkells, one from Oxfordshire's Loose Cannon and another from West Berkshire Brewery, to be revealed later.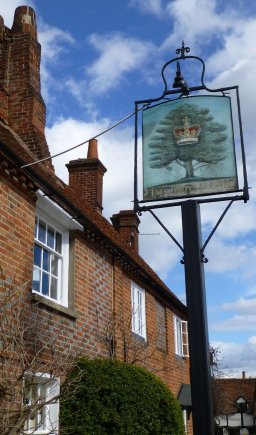 Following the best part of two hours on foot we arrived at Yattendon's Royal Oak to order a round of West Berkshire Brewery's 3.7% thirst-quenching, easy-going, 'Mr. Chubbs Lunchtime Bitter' to accompany several bowls of chunky wedge chips. Mainly a gastro pub-restaurant with formal service, the Royal Oak does maintain a bar area for the locals and visitors who just want a pint and chat. Two other ales were served and they were from Hampshire's Oakleaf Brewery and the West Berkshire Brewery. About 10 minutes south of Yattendon is the West Berkshire Brewery itself and we did call in and some us of picked up the odd bottle of the brewery's 4.9% 'Tamesis Extra Stout'.
After the brewery, it was through woodlands and onto the village of Stanford Dingley for a call at The Old Boot Inn. Two terrific 4% bitters were on hand pump here: Upham's 'Punter' from Hampshire and the most well-known ale from West Berkshire, the venerable 'Good Old Boy', which was also the unnamed West Berkshire ale available at the two previous pubs! And so it was 'Good Old Boys' all round and on top form it was. Furthermore, it was great to chat to Old Boot's owner John Haley, who remembered us from a jaunt last year and showed interest in our hike and our appreciation of local ales.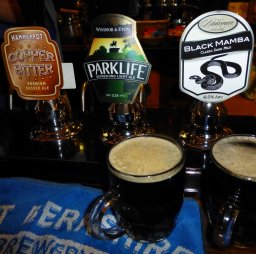 The remainder of the hike in the late afternoon sunshine took us to the rail station in Woolhampton where we boarded a train to Reading West for a visit to the city's flagship ale pub Nag's Head, which always serves 12 cask ales of all types from all over. By early evening the place was heaving with customers yet we still managed to squeeze in and order hot pies and a round of pints. I was chuffed to have perfectly matched my beef and stilton pie with a pint of one of Cheshire's finest - Blakemere's 4% 'Black Mamba Mild', which is a subtle, velvety mild with delicate hints of dark chocolate. Others in the team enjoyed a pint of this too as well as Hammerpot's 3.7% 'Copper Bitter' from Sussex and Titanic's 4.9% fruity 'Plum Porter' from Staffordshire.
After the Nag's we parted for home. Overall, it was faultless day out: great pubs, great locals, and, moreover, delicous ales from both south and north on top form!
Best regards, Alan.