Darnhall beer festival - by Alan Haselden
Saturday 8 March 2014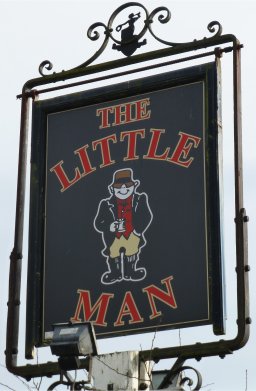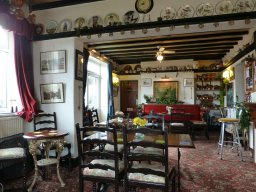 A four-strong team comprising my sister, her family and I hiked eight miles from Winsford rail station following the Shropshire Union Canal, a bit of the River Weaver (just south of Top Flash), Paradise Lane and Wettenhall with the goal of visiting Darnhall village hall's first beer festival held on Saturday 8 March 2014.
We arrived in Wettenhall around 1PM in time for a hearty lunch of home-made steak and kidney casserole with chips or chicken burger bap and chips, courtesy of The Little Man. Six ales were available yet we opted for pints of local brewery Mobberley's 'Roadrunner' a 3.8% pale, gently hopped ale served directly from the cask and the tawny, malty 'Double Dragon' 4.2% bitter from Welsh brewer Felinfoel, each in excellent condition.
Other ales on tap were 'Special' and 'Bitter' from Youngs, Otter's 'Amber' and Old Mill's 'Traditional Bitter'. The Little Man is an overlooked gem that consistently maintains six changing ales both local and national and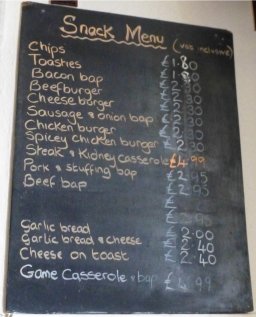 always serves a selection of terrific lunchtime meals in weighty portions for under a fiver.
Wettenhall's other ale pub The Boot and Slipper is a good source for Weetwood's ales, I believe, but sadly we had to pass this one by and press on with the hike to the beer festival at nearby Darnhall, which proudly boasts being the geographic centre of Cheshire County since 1974.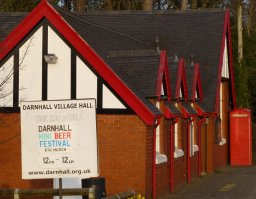 To raise funds for the village hall's renovation, the festival organisers made sure there were seven hand-pump ales and two still ciders, in addition to soft beverages and toasted sandwiches, ready from the word go. A fair number of customers had turned up despite the early hours and, for a languid two hours, we chatted to friendly locals and slowly enjoyed a succession of different half pints whilst the lazy afternoon sunshine beamed through the hall's large windows.
Conwy 'Clogwyn Gold' (3.6%), Brimstage 'Trapper's Hat' (3.8%), Hornbeam's 'Black Coral Stout' (4.5%) and Sam's 'Medium Cider' (6%) were my selections and I attest that each was in prime condition. The stout topped it for me but credit is due to the cider - a deliciously dry example and deceptively subtle by way of strength concealment.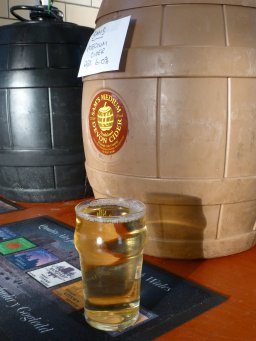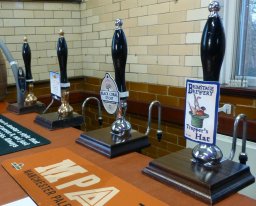 Others in the team got to sample Keltek's 'Lance' (4%), Dr. Morton's 'Reality Filler' (4%), Tatton's 'Best' (4.2%) and Sheppys 'Farmhouse Cider' (6%) and none of us got round to the seventh ale, which was J W Lees's 'MPA' (3.7%). In all, we enjoyed our visit so much that we forsook the long stroll back to Winsford station and shared a taxi ride instead!
Best regards, Alan.