Regional meeting Oct 2013 - the Tunnel Top - by Alan Haselden
Saturday 26 October 2013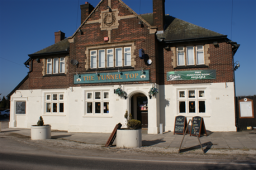 Though not a large turn out, a great day was had by those who were there. Alan Haselden wrote the following of the day for OIC December 2013 - Halton.
Dutton's Tunnel Top excelled beyond duty's call in late October as host to the Merseyside and Cheshire CAMRA regional meeting, which was attended by the various branches' members and leaders.
In addition to the regular agenda items were two CAMRA-endorsed guest speakers: one keenly urged a stepping up CAMRA's promotion and outreach activities with a particular emphasis on the under-30's and the other detailed the challenges and benefits of the "Asset of Community Value" registration scheme that aims to grant pubs and communities the opportunity of saving establishments from self-serving developers.
Furthermore, Tunnel Top's landlord Kevin introduced delegates to the new QR-code scanning technology (see QR codes at the bottom of the Beer Scoring page) that allows speedy, immediate submission of beer scores to the national beer-scoring site via suitably-equipped mobile telephones and local MP Graham Evans dropped by despite a busy schedule to re-iterate his commitment to real ale, responsible drinking and the vital role of pubs in the community.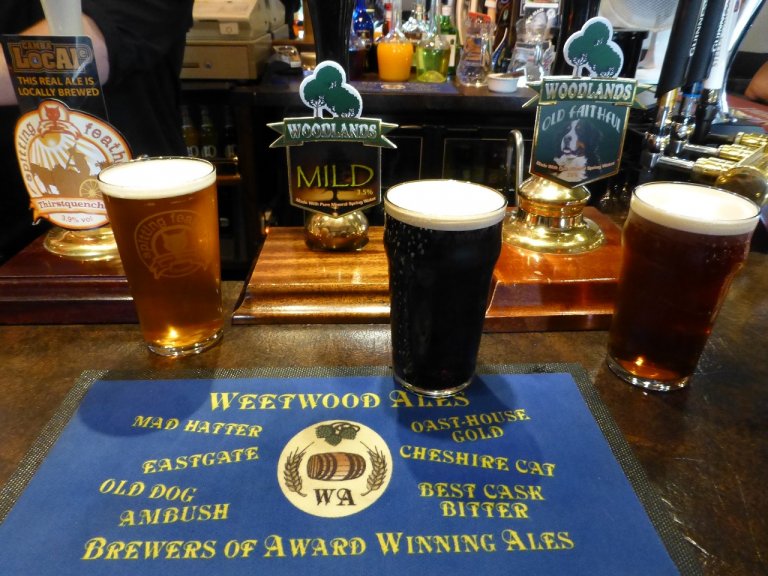 During the break, the Tunnel Top's chef treated all to a delicious complimentary lunch, which was chilli con carne or chicken curry.
And perhaps most importantly, the Tunnel Top graced us with a heavenly selection of Cheshire ales on top form: Woodlands' superlative dry, roasted 'Midnight Stout' (4.4%), Woodlands' malty session bitter 'Old Faithful' (3.6%) and Spitting Feathers' 'Special Ale' (4.2%).
In fact, the demand on the Midnight Stout was so high that it finished rapidly and was prompty succeeded by a reserve ale, which was Woodland's rich, creamy, traditional 'Mild' (3.5%). Likewise, Spitting Feathers' 'Thirstquencher' (3.9%) succeeded 'Special Ale'!
Overall it was a productive and informative afternoon and I'm sure everyone enjoyed the hospitality, meals and drinks served by the Tunnel Top staff.