Out Inn Cheshire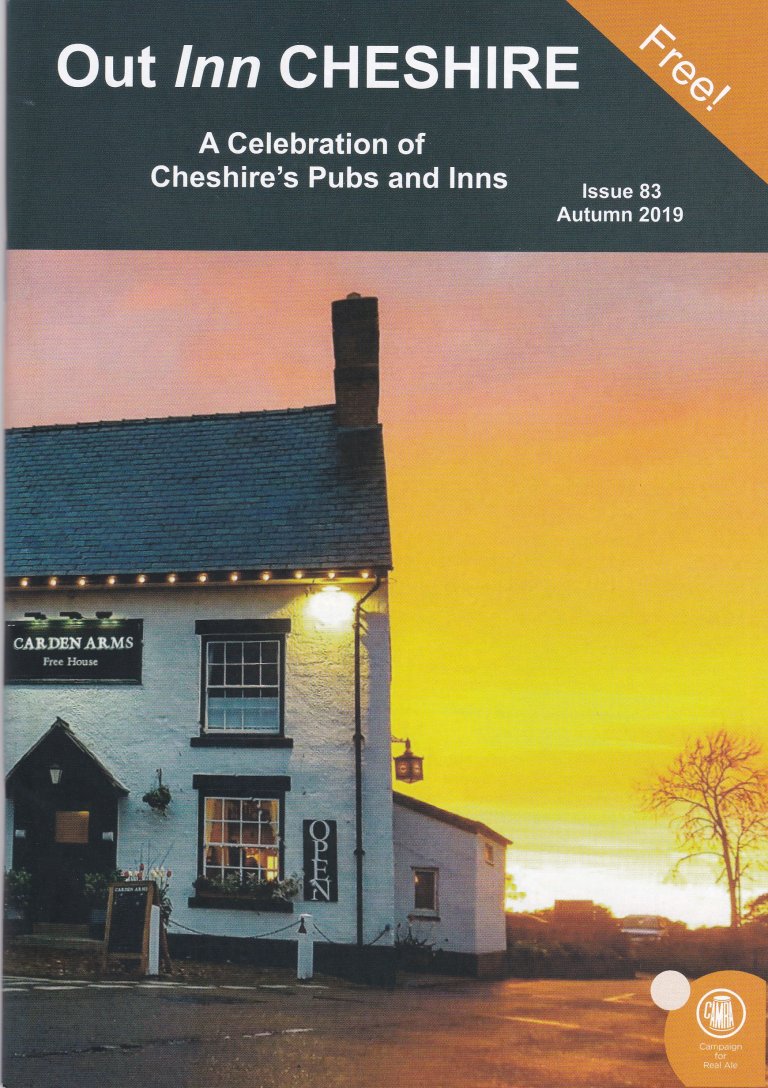 Out Inn Cheshire (OiC) is the informative guide for all of the county's pub-goers. OiC is published by the Cheshire Branches of CAMRA, (the Campaign for Real Ale) of which HALTON is one branch.
Copies of OiC are free and can be found in most real ale pubs around the county. The newsletter is also available to read on-line - both the current edition and archived copies are available. See Out Inn Cheshire
If you would like copies of OiC delivered to your pub, shop or other outlet, then please leave your details (Premises name, location and opening times) with the GBG co-ordinator & Pubs Officer
I have received reports from drinkers asking why OiC has not been delivered to various pubs. I can assure you that if an outlet is on my delivery list, then it will get its quota of the magazine. If you are not able to get a copy of the magazine in your local, please ask at the bar to see when the most recent delivery was. Then get in touch with me via the e-mail link above and I will try to increase the number of copies for that outlet.
I have been made aware that certain outlets are removing their OiC's as soon as the delivery has been made. I will investigate this, and if it turns out to be true then no more deliveries will be made to those outlets. The magazine is free, produced and published by the various branches of CAMRA within Cheshire. It is delivered to outlets across the county AT NO COST WHATSOEVER to the outlet.
If the magazine is going to be binned as soon as it is delivered, then we cannot justify having it delivered. We cannot (will not) impose ourselves on any outlet; we cannot (will not) demand that any outlet must stock the magazine. If a outlet does not want to stock OiC then that is down to them.